Our heritage - TRADITION AND INNOVATION

Our Vision, Mission & Core Values
This is who we are!
COMPANY VISION
Our Company must be the leading choice in high performance surgical needles, with competitive costs and services and high innovation capability, to answer to our customers needs.
MISSION STATEMENT
Our mission is to design, industrialize, produce and sale high performance surgical needles. This is to be achieved by: Innovation, Products Quality and Services, putting Customer at the heart of our organization.
CORE VALUES
The company embraces and promotes the following values:
Teamwork
The company encourages each employee to be a team player.
Respect and how to be heedful of others
The company recognizes the value of all stakeholders, employees, customers and suppliers.
Creativity
The company strives to keep updated with the latest technology.
Commitment
All our employees must be aware of the importance of their role in the fulfillment of our Company's mission.
Message from our CEO
"Our mission is to supply a comprehensive range of high performance surgical needles to help our customers better compete with world the leading suture manufacturer"
Our Heritage
Corporate History
1996
SUTUREX is totally destroyed by an accidental fire

1997
RENODEX Company is splitted into two factories: SOFILAB buys the OEM factory and RENODEX brand, AHPC keeps its own activity

2007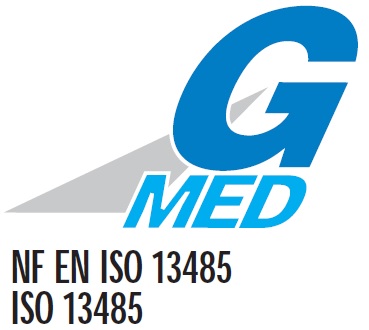 2020
Together, we must do everything to stop the spread of the virus, flatten the curve and protect the health of our family.
The current development raises also questions that we cannot answer as of today. However, we are convinced that we will find answers in order to master this challenge together and emerge from this situation stronger.
2021
Prix Néo Aquitains awards ceremony
🏆 Suturex & Renodex is very honored and proud to have received this year, from the hands of Jacques Auzou, President of the Grand Périgueux, the Innovation Award on the Prix Néo Aquitains awards ceremony. This event co-produced by Région Nouvelle-Aquitaine, Sud Ouest Sud Ouest Éco, Banque Populaire rewards each year companies from Nouvelle Aquitaine area.💡

This is a great reward that highlights the work and involvement of all our teams. 🤝👏
More than 70 years ago, SUTUREX & RENODEX was already manufacturing high-performance surgical needles for sutures.
Things have changed a lot in the last 70 years, but one thing has remained the same: the SUTUREX & RENODEX name stands for outstanding high-performance surgical needles for sutures.